What is possible… ما هو ممكن… ma hu mumkn…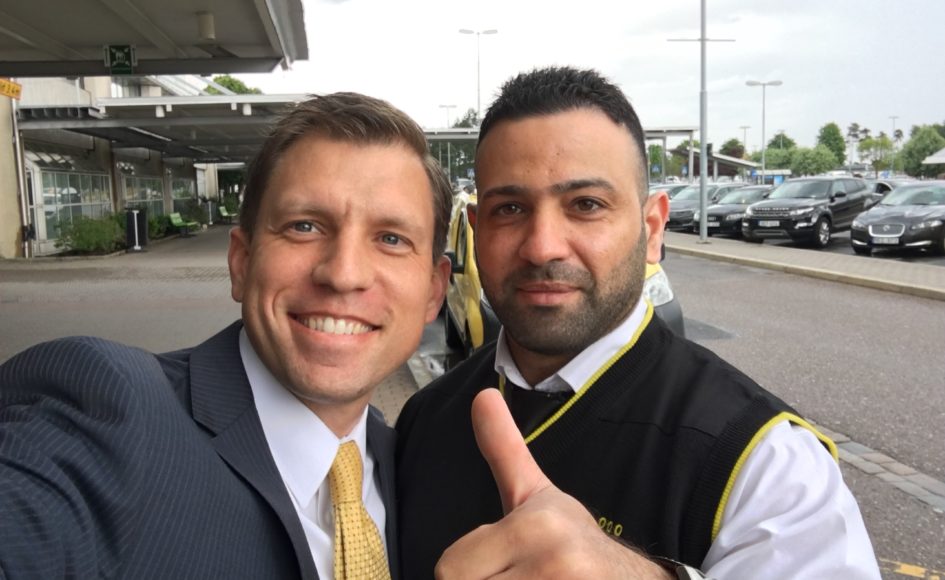 You have to be prepared and always vigilant for opportunities if you want to make a positive impact on the world.
Sometimes those opportunities present themselves as a car ride to the airport in Gothenburg Sweden between a Christian American man and a Muslim Iraqi man…
I make it a habit of trying to learn more about the people I interact with while I am traveling. Many times, it is the person driving you around, greeting you at your hotel or serving you a meal that have the most valuable stories to share.
In the car, after a simple greeting, our conversation had to resort to the Google Translate app on my phone. When politics and history came up, our conversation took a difficult turn… My friend had left Iraq as a war refugee 12 years ago and was clearly still disturbed by the impact on his life and his family. During our conversation we both affirmed our pride as citizens of our home nations as well as our faith… It was a truly humbling exchange. We found shared ground on our desire for peace and respect. To rise above politics and violence and to "love each other as humans" as he put it (screen captures from our conversation below).
Our time together, although brief, was a sobering reminder that we cannot solely look to our governments to bring about peace.
Peace starts with you…
It starts with a smile and a friendly greeting.
It starts with a conversation.
It starts with a question.
It starts with compassion and respect.
It starts with hope for a brighter future that we are all a part of….
It is not always easy. It is often an uncomfortable and difficult conversation with things that you may not like to hear and that challenge your own perspectives… but it is the only way. Meeting person-to-person… finding mutual respect and love in spite of what the world tells us is possible….
The possible is whatever you want it to be.