The Journey Begins: 2016 Eisenhower Fellowship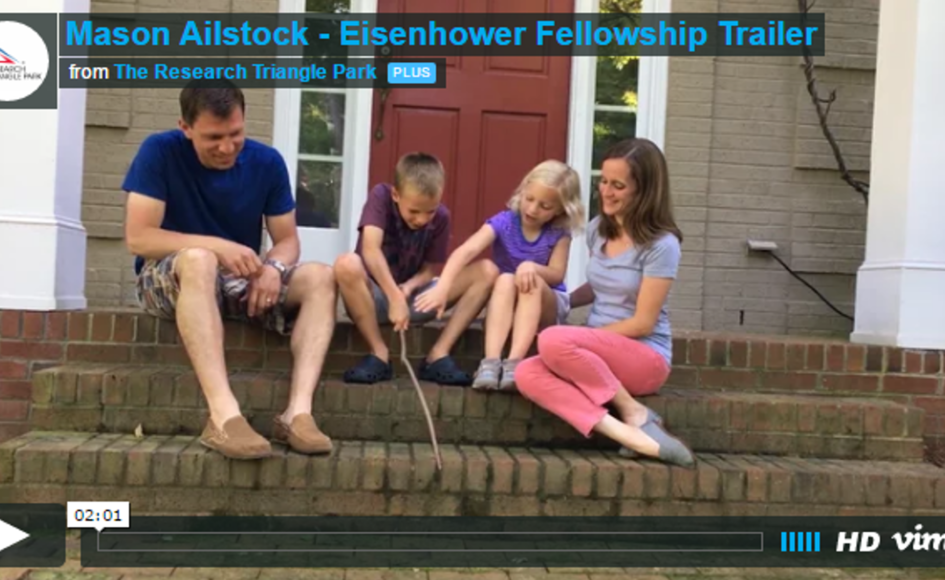 Join me as I travel to Sweden and Saudi Arabia in search of creative approaches to solve some of the worlds most significant challenges.
Through my Eisenhower Fellowship experience I will be exploring multi-disciplinary research parks as destinations for innovation driven by place-based design and the convergence of science, technology, arts, and the humanities. I will be sharing the stories of the people I meet along the way and anything else that inspires creativity, hope and a vision for a brighter future.
Follow along on my blog and share your thoughts!

Mason Ailstock – Eisenhower Fellowship Trailer from The Research Triangle Park on Vimeo.